6-Pack
00004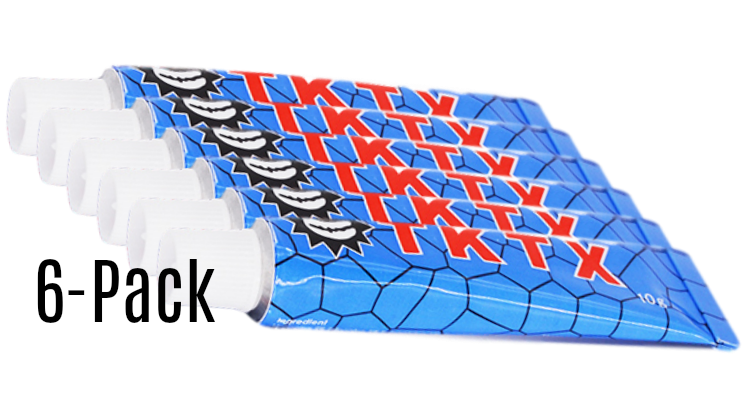 FREE SHIPPING + 100% Refund Guarantee
Arrives In 2-3 Business Days! Guaranteed Delivery with USPS Priority Mail Tracking #
---
6-PACK OF NUMBING CREAM

Used For: Tattoos, Tattoo Removal, Waxing, Piercing, Permanent Makeup, Microneedling, Microdermabrasion, Laser Treatments, Laser Hair Removal, Electrolysis, Dermal Fillers

Skin Surface Coverage: 60″ x 60″ inches
Benefits:
GREAT FOR MULTIPLE SESSIONS!
Fast Absorption
Long Lasting Effect
Fights Irritation
Fights Swelling
Numbing Duration 1-4 Hours
Deep Skin Penetration
(cream reaches the dermis layer)
Active Ingredients: Lidocaine 5%, Prilocaine 5%, Epinephrine 1%
More Information About The Ingredients:
Lidocaine - a numbing agent with a strong mid-range/long-range effect
Prilocaine - a fast-acting numbing agent that compliments lidocaine
Epinephrine - prevents excess bleeding, inflammation, itching, and keeps the anesthesia local & controlled to the area you want numbed (very important)
Tube Size:10g
What our customers are saying...

This product really helped me on a painful bikini wax!  Applied for 20 minutes and barely felt a thing.
Used for my 1st tattoo on the bicep.  For most people, like me, the bicep skin is very sensitive and this numb cream de-sensitized it to the point where I only felt jabbing but NO PAIN!

Before finding this product, I used to cry at the thought of a brazilian wax, lol.  Those days are gone...
Frequently Asked Questions
Still Have Questions?
Contact us and someone will answer your question(s) within 24hrs.  We hope to hear from you.